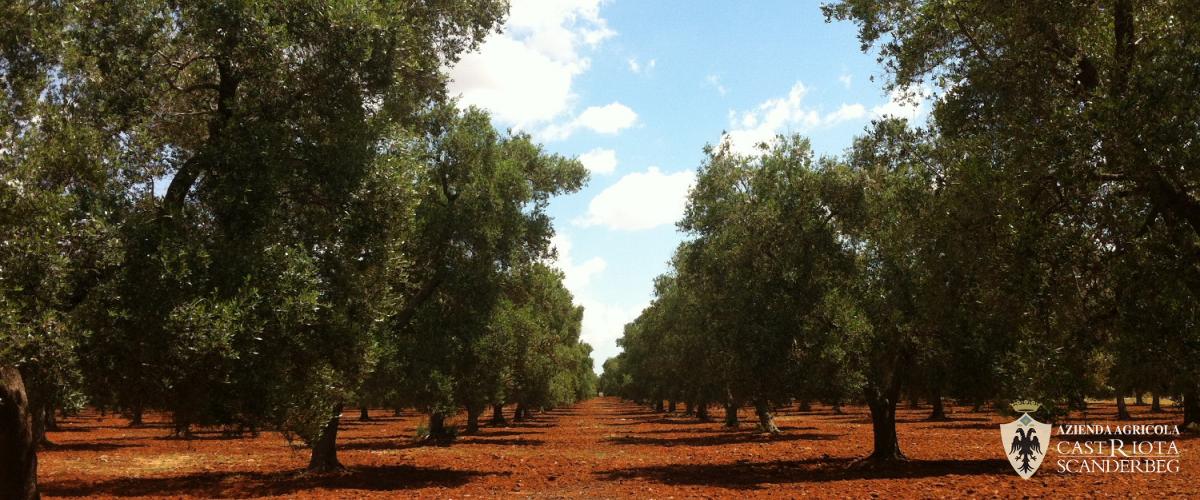 The farm consists of Castriota Skanderbeg Samali estate, situated in the feuds of Copertino, and Leverano Nardò (Lecce), family owned since the beginning of 1600, and funds Stains and Brancaccia in the municipality of Ruffano (Lecce).
Centrally located within the estate Samali is the 'old farmhouse, from where it is possible to see the sea of ​​S. Isidoro and Porto Cesareo, which is only 5 Km; currently the property is the subject of a restoration work, carried out in absolute respect of the lovely original features and function of its destination in luxury receptive structure.
An innovative system of Wonderful pomegranate one variety and Akko, which by extension and modernity of cultivation techniques is one of the most important in the national survey, is in full production, with quantitative expected the harvest year 2016 amounted to approximately 2,500 tons .
With its 50 hectares of olive groves of varieties Cellina of Nardo, Ogliarola of Lecce and Leccino grown under organic management, the company also ensures the production of an excellent organic extra virgin olive oil and table olives are ideal for pickling .
Other parts of the corporate surface are intended for the cultivation of various kinds of fruit and vegetables, both in the form of protected crop that to full field, as well as of functional wheat and wheat to the land rotation.